Meet Prue!
Prue is a co-founder of FLATOUTbear, an Australian company that creates the softest and most huggable teddy bears made from sheepskin. These handmade flat bears have become a global sensation, captivating the hearts of both adults and children with their irresistible charm.
After completing her degree in Horticulture, Prue volunteered abroad for several years before her entrepreneurial spirit led her to team up with her sister, Sarah, and founded FLATOUTbear in 2001.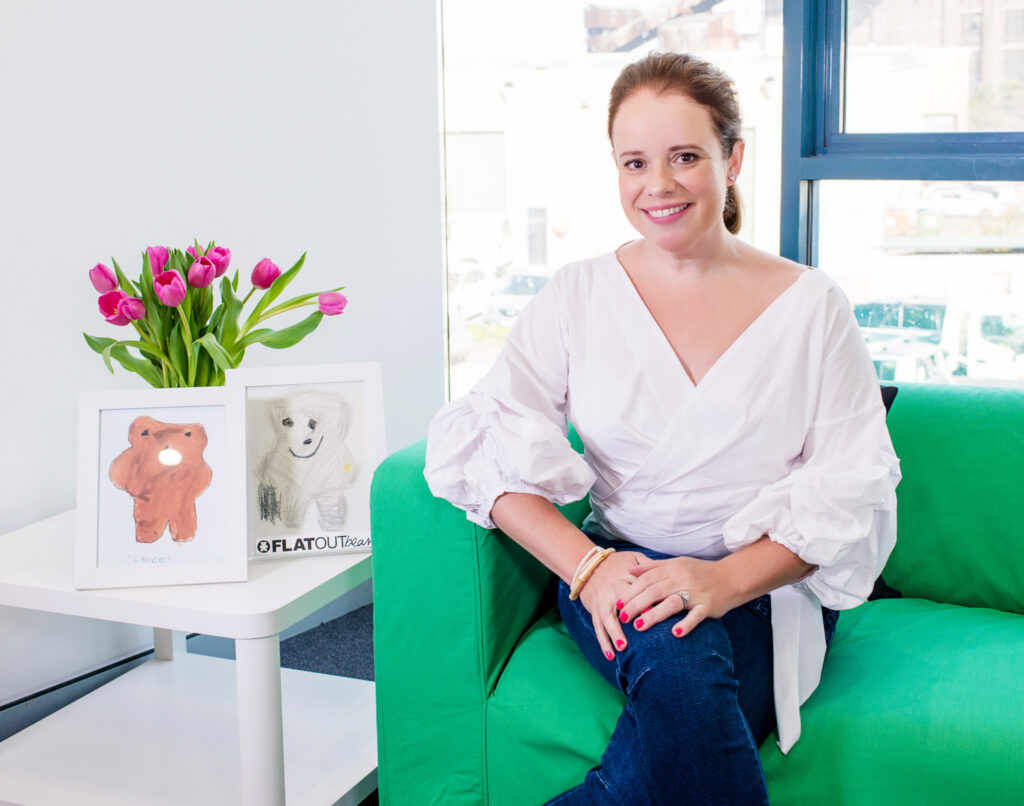 It's the sheepskin! She finds it truly amazing and adores the material's texture and qualities. It's the softest, most comforting thing you'll ever touch!
FLATOUTbears have become a treasured possession of her two children, Zinnia and Billy which they sleep with every night and always bring on holidays, weekends away, and nights with grandparents. It's the one thing that they absolutely won't forget!
Being a mum and entrepreneur is a challenge but her sister, being her business partner, allows them to balance their responsibilities and still attend important events for their children, such as school drop-offs and appointments.
Let's find out more about Prue!
What is your favourite FLATOUTbear colour?
Oooh, that's so hard. I love all the colours- my daughter has Rosie and my son has Honey so I think for me, it's more about the texture of the bears. I love the thick, curly ones. If I had to choose a colour, I think Milk.
What do I like best about my job?
I love the bears, when I am packing orders, I love seeing their little faces and delving my fingers into the sheepskin. They are so lush and gorgeous. Plus, I love running a business, I love coming to work and not being mum, but being Prue.
Would I rather watch: action, romance, fantasy, or horror?
A bit of action and romance. It's nice to switch off after a long day.
What is my favourite subject to read?
I read so many different books – it's the only way I can fall asleep at night – with a book in my hand.
What drives me crazy?
Stickers on fruit – it drives me mad every morning peeling off those stickers.
What is my perfect Sunday?
Maybe some time at home with the family in the garden followed by a swim.
What is your favourite ice cream flavour?
A really good chocolate is hard to beat.
What is your favourite type of music?
I am old school – Sam Cooke, Steve Wonder. Also, Colin Hay live is unbeatable.