A brief update about our FLATOUTbear x SCHF collaboration.
FLATOUTbears partnered with Sydney Children's Hospitals Foundation (SCHF) for a very special, limited edition, SCHF FLATOUTbear, raising funds for Sydney Sick Kids Appeal. After a successful launch on the 15th May 2023, lots of our little bears have been sent not just around Sydney, but all over the world for this great cause.
The SCHF and us, both had a common vision of spreading joy and happiness as well as raising much-needed funds for Sydney's network of Children's Hospitals. It was this shared passion that laid the foundation for an incredible partnership.
We had some amazing support by influencers and TV personalities with them captivated by the charm of our flat bears and the amazing cause it supported. The combination of our gorgeous little bears and the influencers' heartfelt endorsements, it created a perfect storm of desirability. Check out these photos after a super busy month.
We feel very privileged to be part of this collaboration for such an amazing cause.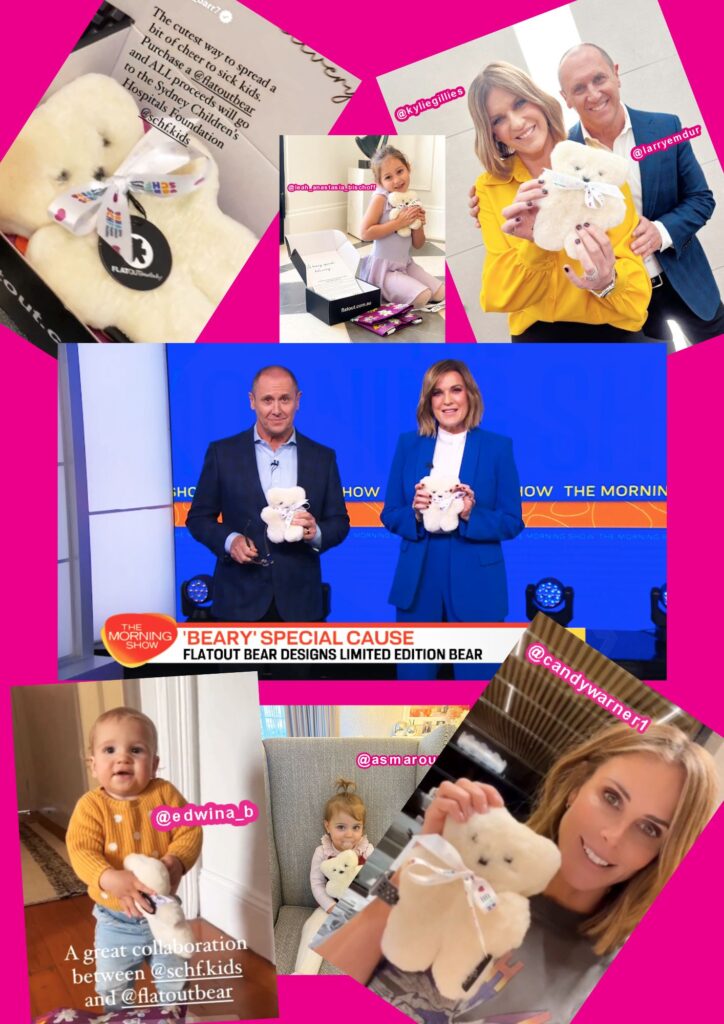 You can still buy our special, limited edition SCHF FLATOUTbear until 30 June.