Cambodia Connection
"Helping Cambodian families" is written on the swing tag of each FLATOUTbear.
Why Cambodia you ask?
Well, I, Prue, lived in Cambodia for a year as a volunteer in 2000. I worked for a local non-Government organisation in sustainable agriculture.
It was after I returned that Sarah and I started planning the start of our business. I knew that if we did have a business together, part of that must include giving back. Cambodia was a natural fit. I had fallen in love with the country and what I had seen there made me want to give back. We were so lucky.
We have funded the building of several community centres; we have sponsored kids and most recently we have funded the building of 3 wells in the Cambodian countryside. We have maintained that connection for over 20 years.
This year over the Easter break, my family and I travelled to Cambodia and as part of the trip we travelled to Kampot Province to visit two of the wells that we have funded. What an amazing day!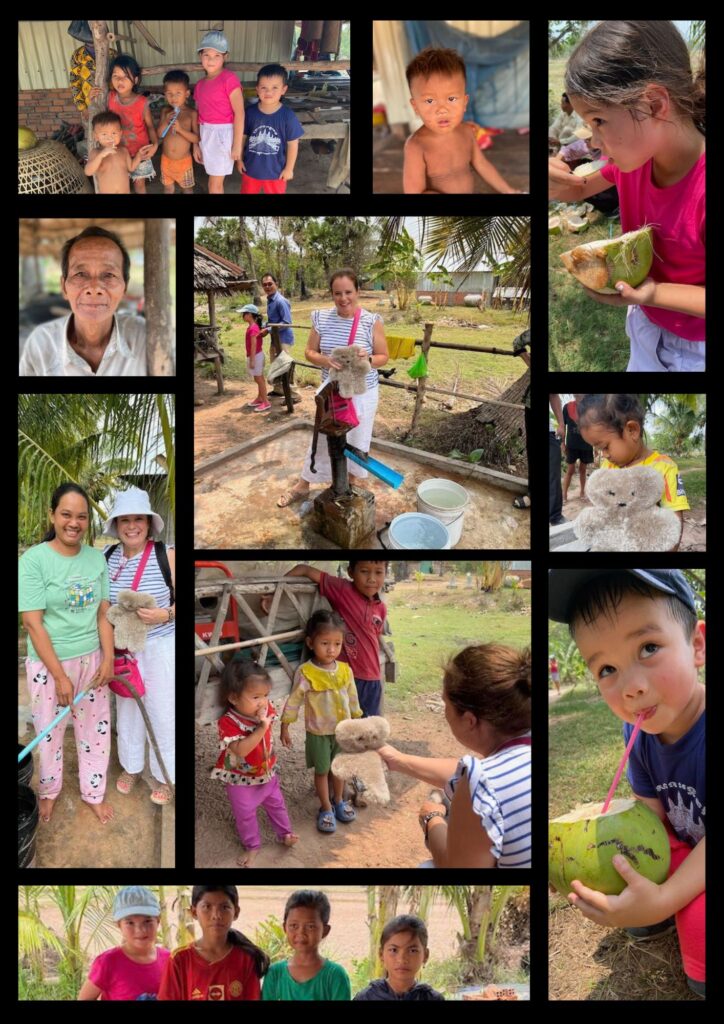 Our first stop was visiting a well that provided water for 7 families in a village. We were welcomed with open arms and it was a privilege to be there.
My kids Zinnia (8) and Billy (5) gravitated towards the kids and they handed out colouring pencils and books and lollies. We hand pumped this beautiful fresh water and saw the impact this well had. It felt quite emotional.
Next stop was a village not far away where another well had been built. This well also provided water for around 7 families. The locals were so grateful to have access to fresh water, something we take for granted. The famers cut us fresh coconuts and we wandered around the farm.
Once again, my kids loved the experience. My husband also feel in love with Cambodia. As I said before it truly was a privilege to be there.
Yes, these wells were paid for by FLATOUTbear but this is because you have supported us and bought bears and rugs and wraps. Your continuing support means that we can continue this work.
It's only small but it certainly makes an impact and I have seen it first hand. So, thank you!