In partnership with Human and Hope Australia (HHA)
Period poverty is a real struggle in Cambodia for women and girls. Poverty, lack of knowledge and inadequate access to resources creates a heightened risk of infections and reproductive health problems.
These challenging situations result in girls often using rags for days instead of sanitary products, with only a quarter of them having access to clean facilities for managing their periods.
Some girls are even kept home from school and are shunned socially.
Together with Human and Hope Australia (HHA), we decided to make a difference!
We provided menstrual kits to 100 Cambodian girls in Siem Riep. Each kit includes three reusable cloth menstrual pads, soap, and a discreet carry-on pouch for washing and storage.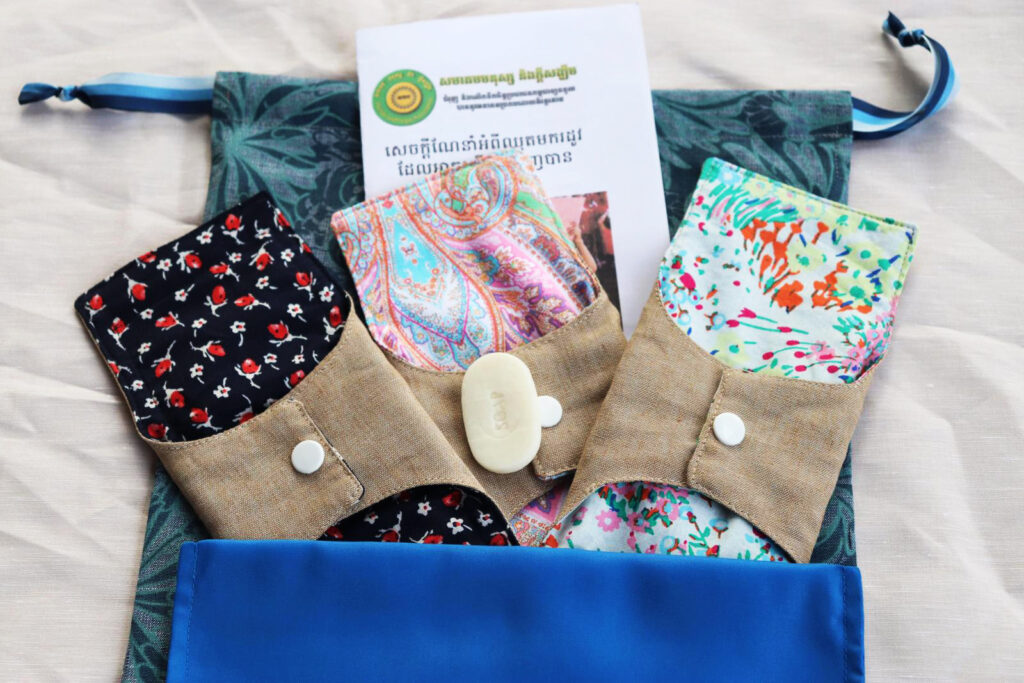 Local female teachers implemented the project in collaboration with HHA's newly established social enterprise, called the HOPE Sewing Enterprise. The enterprise employs graduates from the sewing program who make the menstrual pads and pouches.
And that's not all! Our 100 Cambodian girls will also attend an interactive workshop on the advantages of using their new menstrual kits, sharing tips on cleaning and drying, and discussing potential risks linked to single-use pads.
We're so happy to say that the kits have already reached these beautiful girls, and the team will continue to mentor and support them all the way.
Your FLATOUTbear purchase made this amazing project possible! So, thank you for making a significant difference in 100 Cambodian girls' lives, helping them manage their periods confidently and healthily.
Big bear hugs to all of you! 💕 Let's continue to make an impact one FLATOUTbear at a time.
Our next project is coming soon! x