What a busy, bear-y wonderful year it's been, 2023! 
We've sent our iconic flat bears around the world, launched new products, and spread FLATOUTbear love to those who need a warm bear hug.
As we wrap up 2023, let's take a look at some of the year's highlights.
We started the year by sending comforting cuddles to Asylum Seekers Centre Annual's family Day. Remember our post with Sarah and those baby honey bears? 🥹
To share our adorable collection with even more people, we joined the Sydney Gift Fair – a bustling four-day event hosted by the Australian Gift and Homewares Association. 
Come March, we celebrated Jo's 10th year anniversary with us. A day worth celebrating with the team!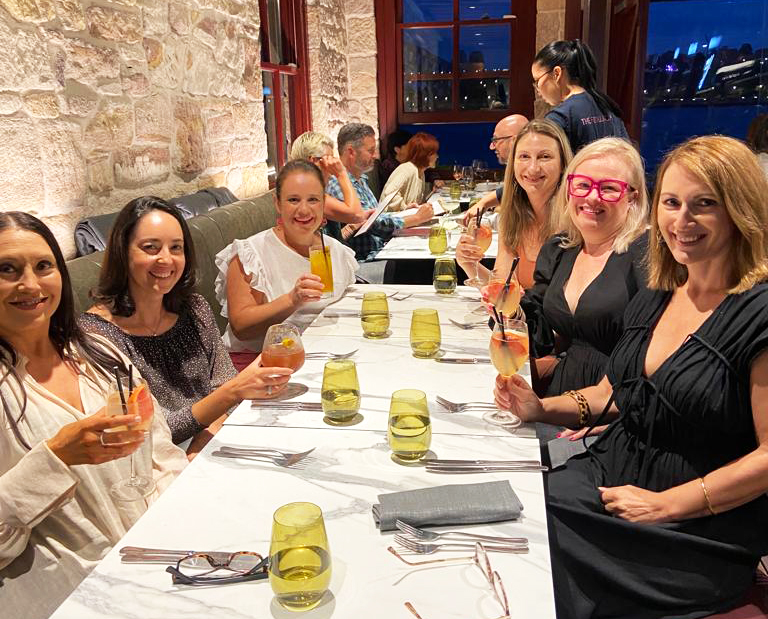 Over the Easter break, we visited Cambodia. We were able to visit the wells that FLATOUTbear has funded, and not to mention the lovely catch up with the locals.
Our connection with Cambodia is going strong; we provided menstrual kits for 100 Cambodian girls and funded a sewing program for six women in partnership with Human and Hope Australia.
June was a busy month as we prepared for a collaboration with the Sydney Children's Hospitals Foundation. We launched a limited edition SCHF bear, which you can still purchase here.
Each bear comes with a bespoke bag designed with artwork from patients across the Sydney Children's Hospitals Network.
August was all about prepping, packing, and meeting new and old business owners at the Melbourne Gift Fair that lasted for 5 FULL DAYS! We on-boarded new stockists, and collaborated with some to bring you exciting giveaways! The winners were lucky to take home those fabulous goodies!
In the third quarter of the year, we launched our gorgeous FLATOUTbear Rugs in two new colours, introducing the Leopard and Rosie colours.
A FLATOUTbear fan reached out, who wished she'd waited for the new colours before buying a new one. She adored the Leopard – and honestly, who wouldn't? We're obsessed too!
If you want to be informed in advance about our new products or FLATOUTbear news, join our mailing list. We promise we won't spam you – we never liked spam either!
Fast forward to November, we launched our bear-y special gift boxes, just in time for the holidays! Each gift box is curated from our unique collection to provide you with an easy and fab FLATOUTbear experience.
Have you seen them? Bonus, you'll get savings with every box.
Looking back, we realise we've gone all out this year!
We want to thank every one of you who has supported our cause and continues to support our business. We're also grateful to our amazing team who has gone above and beyond.
As we welcome 2024, we will continue to spread joy and comfort through our snuggly, soft, and soothing FLATOUTbears.