Meet Sarah!
Sarah started her career as a marketing professional but decided to leave the corporate world when she planned to have a family. She is now a mum of two, Mia and Dominic.
Flexibility was the main factor she left her career and took a big leap into starting a business with her sister, Prue. Being able to do what you are passionate about and spending more time with the family made the decision worthwhile.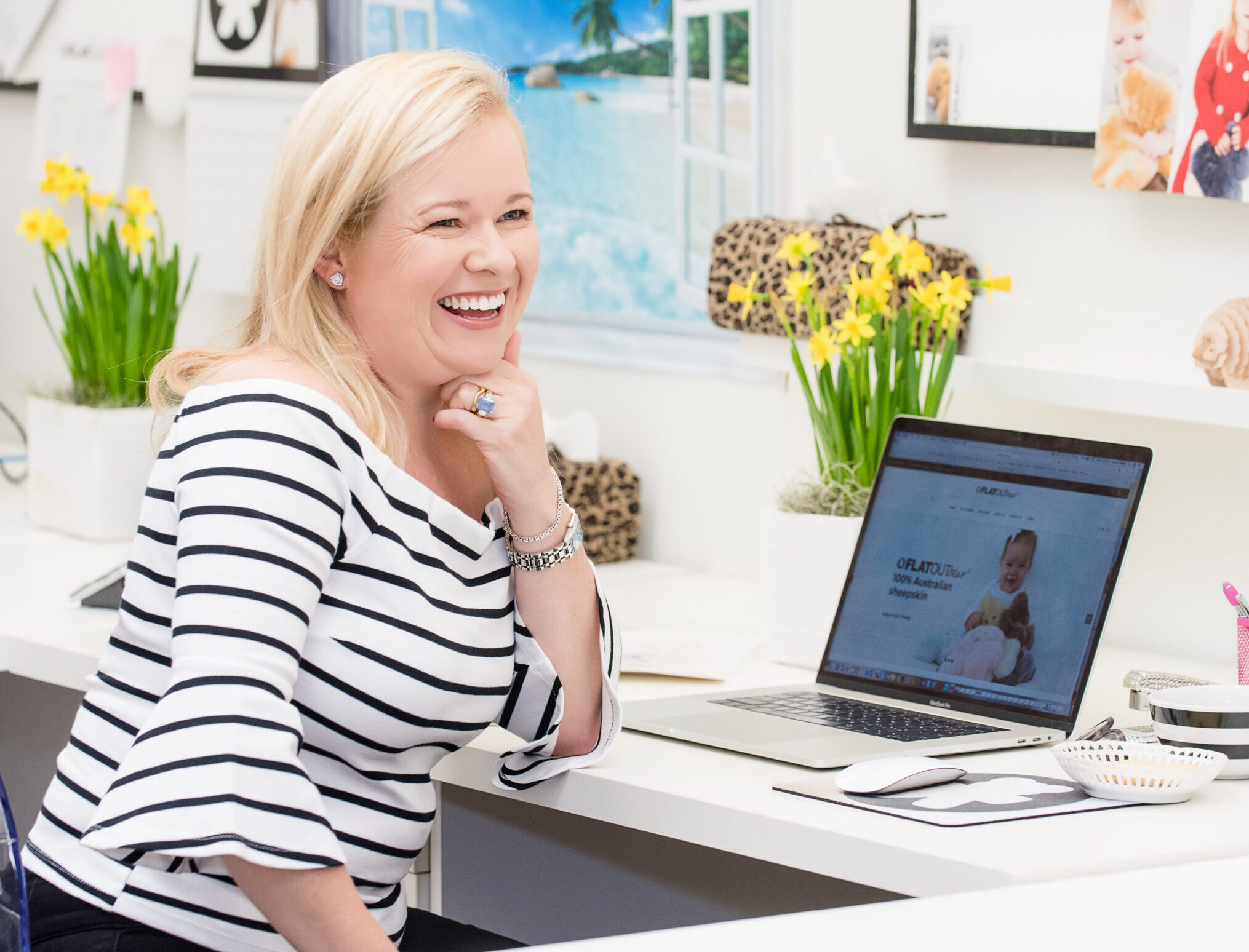 In 2001, FLATOUTbear was born. A company that makes flat teddy bears out of sheepskin. These cute flat bears are being sold all over the world and supplying retailers in Australia, US, UK, and Asia. Pretty amazing right?
"During the start-up of the business, my kids were very little and so Prue took on a main role. At that time, things were just starting up, so it wasn't yet a full-time business. Then as my kids grew and became more independent, Prue had her family, so I then took on a main role. We were lucky this way with regard to timing. But having your own business and a growing family is always a balancing act." she says.
For over 21 years, amazing stories have been shared with her of how FLATOUTbears are really part of people's lives. The FLATOUTbears are soft, cuddly, and comforting.
Let's get to know more about her, shall we?
What is your favourite FLATOUTbear colour?
That is super hard. I truly do love them all but as a gift, I tend to lean towards giving the Chocolate bear. See the other gorgeous colours of FLATOUTbear here.
Would I rather watch: action, romance, fantasy, or horror?
I am a sucker for Romance.
What is my favourite subject to read?
Once again – I am a sucker for Romance. 
What drives me crazy?
That no one unpacks the dishwasher at home unless asked……
What is my perfect Sunday?
A day on Sydney Harbour is one of my favourite things.
What is your favourite ice cream flavour?
Vanilla or Chocolate.
What is your favourite type of music?
80's pop