A 'Beary' Special Collaboration
We are super excited to let you know we are partnering with Sydney Children's Hospitals Foundation (SCHF) for a very special, limited edition, SCHF FLATOUTbear, raising funds for Sydney Sick Kids Appeal.
All profits from the sales of these bears will go to SCHF to support their Sydney Sick Kids Appeal launching today until 30 June 2023.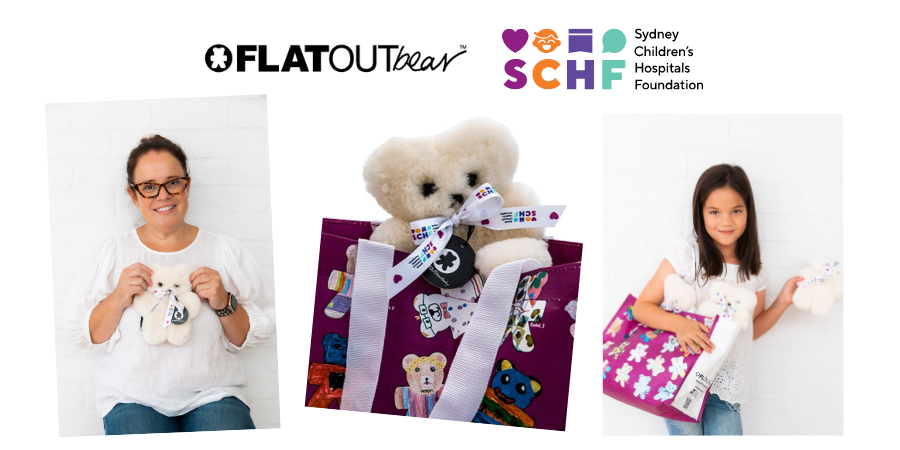 We, Sarah and Prue, couldn't think of a better collaboration. We both live in Sydney and have used these amazing hospitals at both Randwick and Westmead for all of our children.
Burst ear drums, croup, unknown viruses, head injuries and Sarah's son, Dominic, was even airlifted to Westmead Hospital after a horrible motorbike accident. We are so lucky that we are able to utilise these hospitals even if it is at 2am in the morning. And we are super lucky that it has been one-offs and short stays unlike other families.
Our irresistible soft, snuggly and soothing FLATOUTbear Baby Milk is made from 100% Australian sheepskin and has been adorned with its very own SCHF ribbon to show how special it truly is.
Each bear comes with a bespoke bag designed with artwork from patients across Sydney Children's Hospitals Network. Carefully drawn by the little artists, the bag offers a safe place for the bear to rest and be carried.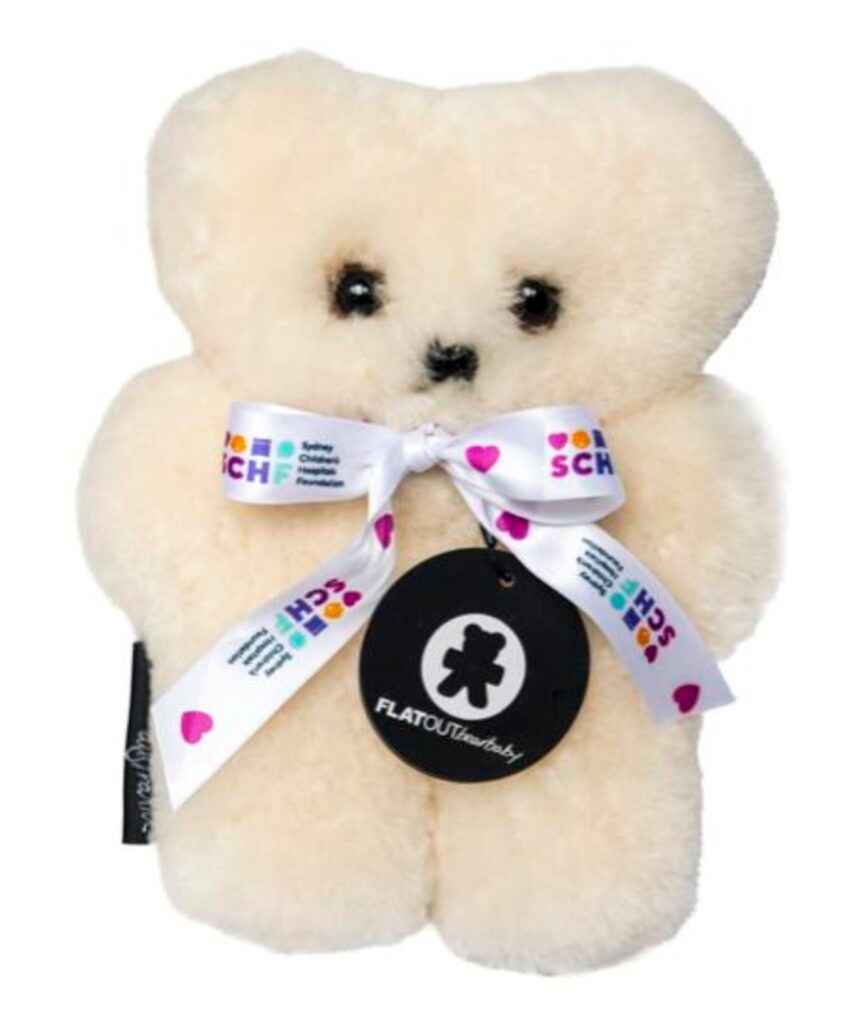 For many children instead of playdates there are appointments, instead of sleepovers there are hospital stays, and instead of firsts there can be lasts. By purchasing this special bear, you can help give sick kids and their families many more good days. You can shine a light on kids' health, helping all sick kids, no matter where, no matter what.